Chetan Bhagat
Chetan Bhagat



Born

April 22, 1974 (age 35)
New Delhi, India

Occupation

Novelist,Columnist, Banker (ex)

Nationality

Indian

Genres

Fiction, Management, Humour

Official website

Chetan Bhagat
(Hindi: चेतन भगत), (born 22 April 1974) is an Indian author who has written Five Point Someone - What not to do at IIT , One Night @ the Call Center, The Three Mistakes of My Life and 2 States - The Story Of My Marriage. He has also written the script of
Hello
, the Hindi movie based on One Night @ the Call Center.
Personal life
Chetan Bhagat was born in New Delhi and studied in the Army public school. He studied Mechanical Engineering at The Indian Institute Of Technology (IIT) and then studied at Indian Institute of Management Ahmedabad (IIM) where he was named "The Best Outgoing Student". He worked as an Investment Banker with Deutsche bank for eleven years in Hong Kong and moved to Mumbai with his wife Anusha in 2008. Later he gave up his job to devote his entire time to his writings. He is married to Anusha, who was his classmate in IIM.
Writing Style
Bhagat's writing style tends to be simple, with linear narratives and vivid storytelling. His protagonists tend to be named after Lord Krishna, like Hari, Shyam, Govind or Krishna. All his books have a number in the title (eg. 'five' in the first, 'one' in the second, 'three' in the third and 'two' in his latest book.) When asked about this Chetan replied 'I'm a banker, I can't get numbers out of my head."

In response to poor reviews from critics, Bhagat described the books as entertainment, rather than attempts at serious literature.

He is a columnist with Dhainik Bhaskar & The Times Of India, and writes on political issues.
Novels
Bhagat has an op-ed column in Dainik Bhaskar, a large Hindi newspaper and another at The Hindustan Times, an English daily. He says "The main purpose of the books and films is to entertain, but the columns allow me to give my views on how the nation should be run."
Some of his columns have been discussed in the Indian Parliament. His articles are written in simple English to achieve mass appeal. He also visits Educational Institutions in India to give motivational talks. His speech 'Spark' in Pune attained widespread fame and was published in many newspapers.
Chetanblocks controversy
On 7th Dec 2009, Chetan Bhagat clashed with his followers on Twitter ,following an argument over one of his tweets lamenting piracy of his books.He threatened to block them,which made his followers and other Twitter users furious.
"#chetanblocks"
, became a trending topic for hours on twitter.Later he tweeted the reasons why he threatened to block some tweeters.
Awards
Society Young Achiever's award in 2004.
Publisher's recognition award in 2005.
Download Chetan Bhagat's ebooks free!!!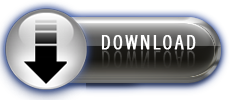 Film Adaptations
Hello (2008)
Three Idiots (Set to release by December, 2009)
3M The Three Mistakes of My Life