---
---
One Night @ the Call Center
one night @ the call center





Author

Chetan Bhagat

Cover artist

Chetan Bhagat and Samantha Holyoak

Country

India

Language

English

Genre(s)

Fiction

Publisher

Rupa & Co.

Publication date

October 2005

Media type

Print (Paperback)

Pages

291 pp (Paperback edition)

ISBN

ISBN 81-291-0818-6(Paperback edition)

OCLC Number

63276386

LC Classification

MLCM 2005/00074 (P) PR9499.3.B

One Night @ the Call Center or ON@CC is a novel written by Chetan Bhagat and first published in 2005. The novel revolves around a group of six call center employees working in Connexions call centerin Gurgaon, Haryana. It is filled with a lot of drama with unpleasant things happening to all of the leading characters. The story takes a dramatic and decisive turn when they get a phone call from God.

This is the second best-selling novel from the award winning author.

Synopsis
The story begins with a train journey from Kanpur to Delhi, During the journey, the author meets a very beautiful girl. The girl offers to tell the author a story on the condition that he has to make it his second book. After a lot of hesitation, the author agrees.ON@CC is a tale about the events that happen one night at a call center. Told through the views of the protagonist, Shyam (Sharman Joshi), it is a story of almost lost love, thwarted ambitions, absence of family affection, pressures of a patriarchal set up, and the work environment of a globalized office. Shyam loves Priyanka, Vroom loves Eesha,Eesha wants to be a model, Military Uncle wants to talk to his grandson; they all hate Bakshi, their cruel boss. Claimed to be based on a true story, the author chooses a person named Shyam Mehra (alias Sam Marcy) as the protagonist, who is one among the six call center employees featured.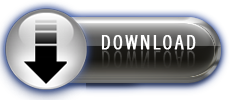 One Night @ the Call Center (2005)
size:21665 KB
---
---